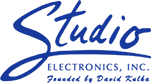 Your cart is currently empty
dbx 160VU 161 162 165 165A NOS Alternate Type Beede Level Meter, No Scale, For Repairs & DIY. (Mods Needed, See Description.) DN
SKU:
ALT.DBXBEEDE.NOSCALE
Stock:
9
dbx 160VU 161 162 165 165A NOS Alternate Type Beede Level Meter, No Scale, For Repairs & DIY. This meter is similar to the original Beede meters used in these dbx models. This is a repurposed Beede meter that was manufactured for a different application, and has been adapted. It can be used for repairs or do it yourself builds but there are some important differences that you need to be aware of.

1. The meter damping (the speed of the needle movement) is slow compared to a standard dbx meter. Original dbx meters used a very fast custom internal mechanism that is not found on other meters. This version has damping that is similar to a typical VU meter. In a single dbx unit it may not be very noticeable, but if that unit is used alongside one with a standard meter the difference will be obvious, and this is not recommended.

2. We have internally adjusted the meter to so that the needle rests at the zero position of a dbx meter scale with no current applied, so that it behaves like a standard dbx meter. However, the plastic needle zero screw at the lower front of the meter cannot be used. If you want to re-adjust the resting position of the needle, you're need to remove the front cover and adjust the silver "lollipop" shaped part inside the meter. (For DIY projects where the builder is fabricating their own front panel, alternate mounting methods can probably be used. We will include 4 extra screws that can be added to the inside of the meter, which will allow other mounting options.)

3. The plastic cover doesn't have a wrap around black bezel, as the originals do. If you're replacing a faulty meter the cover from your old meter can be installed on this one, and then it will easily mount in the usual way. But if the original meter is missing or the cover is broken, there will be no easy way to mount this meter in a dbx unit. We'll include a service bulletin that explains how to do this -- it's not difficult.

4. The meter has no scale. If replacing a faulty dbx meter, the scale in the old one can be moved to this meter. For DIY projects, a home made scale could be added. To do this, carefully pry the black cover off and remove the two screws holding the scale. This job is a little delicate but can be done by the average person, if care is taken. (We also sell these type meters with original dbx scales --check our store listings or contact us for details.)

Note: meters used on the dbx models 160, 161, and 162 are electrically the same as the 165/165A meters, but the latter have a -20 to +10 scale. For use in those models, the scale can be removed and swapped with the scale in your old meter.

A service bulletin is included with the meter, to help with the above points when you install it. These meters are in very good condition, but some of the front covers have very small scuffs from storage.

Before installing this meter, please test your meter drive circuit and verify that the meter current is correct. Faults in the meter drive circuit can destroy these meters. The buyer is responsible for problems caused by faulty installation or circuitry.
Currently there are no reviews for this product. Share your opinion with others, be the first to write a review.