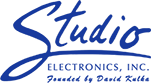 Your cart is currently empty
Gotham 10901 GAC-4/1 mini Star Quad 4-conductor installation cable
SKU:
10901 GAC-4/1 mini
Stock:
Out of Stock
Length Per Spool:
820 ft.
Colors:
Gray
Star-Quad installation cable for use in extremely electrical noisy environments.
The use of each two conductors for high and low signal will half the signal loss and increase the Rf-rejection to
130dB in combination to our unique double Reussen shield.

1 Jacket PVC, ø 0.13 in, grey (dark)
2 Shield No. 1 Bare copper wires (38 AWG), 100% coverage
3 Shield No. 2 Bare copper wires (38 AWG), 100% coverage
4 Separation PE, foil
5 Insulation PE, ø 0.04 in, 4 conductors, red, white, pink and yellow, quad twisted,
6 Conductor Stranded bare copper wires, 18x38 AWG (26 AWG)
Conductor resistance <= 39 Ohm /1000 ft
Shielding resistance < 6.1 Ohm /1000 ft
Capacitance cond /cond <= 15.8 nF /1000 ft
Capacitance cond /shield <= 30.1 nF /1000 ft
Test voltage cond /cond 500 V eff.
Test voltage cond /shield 2000 V eff.
Temperature range (flex) - 5° to +50° C
Temperature range (fix) -30° to +70° C
Currently there are no reviews for this product. Share your opinion with others, be the first to write a review.