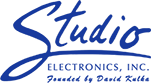 Your cart is currently empty
Gotham 34004 DGS-4pair single shielded Multipair cables
SKU:
34004 DGS-4pair
Stock:
Out of Stock
Length per Spool:
984 ft.
Colors:
Black
Each pair of conductors is protected by our exclusive single Reussen shield. DGS multipair cables come in various combinations from 4pair up to 48pair, per meter, in cut length or standard spools. All multipair cables are numbered each meter for easy length termination. Most flexible multipair cable in the industry.
Construction of one pair:
1 Jacket PVC, black, ø 0.39 in, max.
2 Viscose fiber coat Counter wrapped
3 Jacket PVC black, ø 0.13 in (numbered)
4 Shield 64 bare copper wires (38 AWG), 100% coverage
5 Insulation PE, ø 0.04 in, conductors red and white wrapped
6 Conductor Stranded bare copper wires, 25x38 AWG (24 AWG)
Conductor resistance < 24.4 Ohm /1000 ft
Shielding resistance < 12.2 Ohm /1000 ft
Capacitance cond /cond < 24.4 nF /1000 ft
Capacitance cond /shield < 36.9 nF /1000 ft
Characteristic impedance at 20 kHz 145 Ohm
Test voltage cond /cond 500 V eff.
Test voltage cond /shield 2000 V eff.
Operating voltage low voltage
Currently there are no reviews for this product. Share your opinion with others, be the first to write a review.