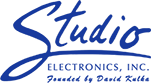 Your cart is currently empty
Gotham 41001 DGS-4/1 Single shielded 4 conductor "Star-Quad" Cable
SKU:
41001 DGS-4/1
Stock:
Out of Stock
Length per Spool:
328 ft.
Colors:
Black
DGS Star-Quad cables are the most advanced single shielded microphone cables presently available. We have combined an ultraflexible PVC-jacket, low capacitive PE insulation, Reussen shielding and quad (4-conductor) construction for a truly professional cable at an affordable price.
The Star-Quad concept is known and recommended where the RF-rejection is the most important factor and where very long cable runs are needed. As we use each 2 conductors for low and high signal, we reduce the signal loss by 50% and due to the offset of the incoming RF-signal by the way the 4 conductors are twisted, the RFrejection is up to 130dB (25 kHz).
1 Jacket PVC, ø 0.19 in, grey (dark)
2 Shield Bare copper wires (38 AWG), 100% coverage
3 Viscose fiber coat Counter wrapped to the quad twisted element
4 Insulation PE, ø 0.05 in, white, ivory, pink and red, quad twisted
5 Conductor Stranded bare copper wires, 7x32 AWG (24 AWG)

Conductor resistance < 25.3 Ohm /1000 ft
Shielding resistance < 12.2 Ohm /1000 ft
Capacitance cond /cond < 12.2 nF /1000 ft
Capacitance cond /shield < 30.1 nF /1000 ft
Side circuit capacitance 17 pF /ft
Side circuit capacitance 41 pF /ft
Noise attenuation 130 dB
Test voltage cond /cond 500 V eff.
Test voltage cond /shield 2000 V eff.
Operating voltage low voltage
Temperature range (flex) - 5° to +50° C
Temperature range (fix) -30° to +70° C
Currently there are no reviews for this product. Share your opinion with others, be the first to write a review.