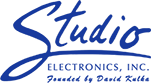 Your cart is currently empty
C&K 7411 90 Degree PC Mount On-On-On Bat Handle PC Mount Mini Toggle Switch. MS
SKU:
CK741190d
Stock:
Out of Stock
C&K 7411 90 Degree PC Mount On-On-On Bat Handle PC Mount Mini Toggle Switch. 5A, 250VDC / 28 VDC. Good new condition.

These are 3-position specialty switches with shunt connections that provide closed contacts in the center position. Specs can be found here: http://www.google.com/url?sa=t&rct=j&q=&esrc=s&source=web&cd=1&ved=0CE4QFjAA&url=http%3A%2F%2Fwww.ck-components.com%2F14430%2F7000_18june.pdf%2F&ei=Bj3tVK2mKIKzggSfkYSwAg&usg=AFQjCNGunW7Aq2Ht8gGCa1HNyR7Z3UuR7g&sig2=sIzxZPSJxKnpindkE5OIYQ&bvm=bv.86956481,d.eXY
Currently there are no reviews for this product. Share your opinion with others, be the first to write a review.