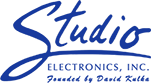 Your cart is currently empty
Full Featured Test/Monitor System For SSL Input Modules, Other Pro Audio Gear. UP
SKU:
SSL.Tester
Stock:
Out of Stock
Complete, Full Featured Test and Monitor System For SSL Input Modules and Other Pro Audio Gear.

This is a custom system that we designed and built for testing 4000/6000 SSL input modules, and other pieces of pro audio gear. The basic configuration and method of operation is as follows:

General Info
This system includes several separate sections -- a "universal" bipolar power supply, an SSL test interface unit and monitor selector, 2 edge connector assemblies that mate with SSL 4000/6000 input modules, and an SSL VCA fader.

The bipolar power supply can be used with or without the SSL tester. A switch on the front selects between +/- fixed 16 volts, or 2 controls on the front that allow independent adjustment of the two outputs, from 4 to 24 volts each. The power supply outputs can be accessed or measured at the 3 banana plugs on the front panel. Constant current circuits illuminate the two output LED's with fixed brightness, regardless of voltage setting.

The rear panel has 2 inputs and 2 outputs, all unbalanced. The front panel has a 12-pin female Jones connector with both voltages and the 4 audio connections. The input 1 on switch on the front panel can be used to mute input #1, which is handy for checking background noise in the unit under test.

The 12 pin Jones connector is meant to allow use of different cable assemblies, which enables testing of nearly any pro audio module or assembly. In our shop, we had interface cables for API modules, many types of Neve modules, Kepex modules, dbx modules (which require 2 additional power supply voltages), etc. By referring to the supplied schematic of the 12-pin connector, a knowledgeable technician should be able to build an interface cable for nearly any audio module.

The SSL input module tester
The SSL setup will test nearly every section of an SSL input module. Input #1 feeds the module +4 line input via the mute switch on the power supply. Input #2 on the power supply is a second unbalanced +4 line input that passes through an adjustable pad and a Jensen direct box transformer in the SSL control unit, that is connected to the SSL mic preamp. A second Jensen transformer in the control unit (a Jensen JT-11P-1) is used to interface the SSL's electrically balanced group output, so that it can be properly monitored or tested with unbalanced test gear. A 3-terminal regulator on the upper edge connector assembly provides +12 volts for the SSL module's logic circuits.

The external SSL fader operates just as a normal SSL fader. This allows complete tests of VCA level, distortion, etc.

With line level signal fed to the two inputs and the mute switch up, all audio sections of an SSL input module are activated and can easily be tested. A rotary switch on the front of the tester allows monitoring and testing of any output section. When monitoring Mix or Cue. L is sent to output 1 and R is sent to output 2. Aux 1, 2 3, and 4, Insert Send, Group Out, Meter Out, and Solo out, which are all mono, can be selected individually and appear on both outputs. Also, the tester's two inputs can be selected, for verification and measurement of the input signals. Each of the 12 selections has a calibration trimpot in the tester. The trimpots have been set for unity gain, so that with a properly working module, each of the output selections have equal level.

The tester makes troubleshooting and testing of SSL modules very easy. And it's easy to check for noisy pots and switches by monitoring a particular output and exercising the controls. 100 Hz. sine wave is very effective for these tests. For testing the EQ sections, music or pink noise can be sent to the audio inputs.

The entire system was designed and constructed with great care. Its rugged, professional construction will provide many years of service. Inputs and outputs can be patched to any type of signal source and monitor / test gear -- oscillator, pink noise generator, CD player, 'scope, distortion analyzer, real time analyzer, Audio Precision unit, etc.

There's a funny story behind the wooden box that houses the SSL fader. It was made from a piece of wood that was salvaged from the ceiling of an upstairs office at the original Record Plant, on 3rd St. in Los Angeles. That's pretty cool already, but the interesting part of the story is the history behind that piece of wood. In 1973 when John Lennon was working on his Rock 'n' Roll album at Record Plant, a famous record producer involved with that album lost his temper, pulled a gun, and shot upwards into the ceiling of the studio. Years later when an upstairs office was being remodeled, the contractor pulled out a wood panel and found a small bullet lodged in it. He took the wood panel home as a souvenir and as an inside joke, used a section of it when he built the little fader box for me.

If you own an SSL 4000 or 6000 console, this test system will make testing and service tasks much more efficient.

Included in this sale are the universal power supply, the SSL tester (with control unit, edge connectors, and fader), a service memo that explains operation of the system, a pinout drawing of the 12-pin Jones connector on the power supply, and also a detailed cheat sheet we prepared that shows signal flow, IC numbers, switch connections, and more for the input module's main audio signal flow. (Unfortunately, we have no other schematics of this unit.)

The power supply, which is fused, operates on 120 volts but can be internally restrapped for 240.

We have served the pro audio industry since 1981. We run one of the best equipped service repair shops in North America, with a vast parts inventory and an extensive library of documentation on all types of audio gear -- from the 1950's to present day. We are an authorized service center for several manufacturers, and offer expert service on all kinds of vintage pro audio gear including EMT, AMS, UREI, Pultec, Eventide, API, Neve, and many others. We've installed over 250 studios -- everything from small project studios to large scale projects for firms like Warner Brothers and Disney. We're proud of our reputation in the pro audio community.

People always tell us that they love the stories, recording history, and tech info on our web site. If you're interested, please visit us at www.studioelectronics.biz. Thanks for looking!
Currently there are no reviews for this product. Share your opinion with others, be the first to write a review.