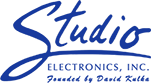 Your cart is currently empty
Recap / repair / service your dbx 160, 160X, 160XT, 160SL, 160A, 161, 162, 162SL, 165, 165A, 166, 166SL, 266XL, or all 900 series modules
SKU:
SERVICE-DBX
Stock:
10
We service most other dbx products, vintage and current, including DBX 160, DBX160X, DBX 160XT, DBX 160SL, DBX 160A, DBX 161, DBX 162, DBX 162SL, DBX 165, DBX 165A, DBX 166, DBX 166SL, DBX 266XL, and all DBX 900 series modules and frames.
The dbx 160, 161, 162, and 165 are unique, classic limiter / compressors with amazing dynamics action that no other compressor can match. These units produce great sounding, super punchy sonics with a wide range of parametric control. Compression ratio is continuously adjustable from 1:1 to 20:1, allowing light touch compresion, ultra-distressed squashing, or anything in between. Unlike most compressors with their slow metering modes, the unusual meters are super fast responding, giving immediate and accurate visual feedback. No other compressor limiter offers the dynamics, or even comes close.
Many of these 20-30 year old units have never been recapped, cabrated, or even tested since they were first sold. The 160 and 162 were flagship models and dbx built them to very high standards, but deterioration of capacitors and other parts is inevitable, and in almost all cases, units that have never been serviced are way out of their original specs. Fortunately, for a relatively small investment, most of these units can be fully restored, and will sound like new again.
Studio Electronics has been a factory authorized dbx service provider for many years. We've serviced dbx compressors for decades, since dbx released the first models. We have all the original service and calibration documentation, and stock replacements for nearly every part in these units.
Our standard service includes:
Replacement of all electrolytic capacitors
Calibration of all gain reduction and metering functions
Power supply check out and VU lamp replacement
Switches and pots cleaned
Performance test including frequency response, signal/noise ratio, gain, distortion, and output level.
Our prices for dbx servicing are:
One 160 unit; $350.00
Two 160 units; $700.00
One 161 unit: $325.00
Two 161 units: $650.00
165 unit; $375.00
162 (stereo) unit; $560.00
Most units can be fully serviced for the prices above but if unusual or major problems are found, there's an additional charge. A unit serviced by us has been given a new lease on life and is likely to be trouble free for many years.
For dual 165 racked pairs, we offer custom dual link cables for stereo use. We also build durable, high quality lugs - XLR adaptor cables for "plug and play" operation, using standard XLR cables on our web store.
We service most other dbx products, vintage and current, including all 900 series modules and frames, the 160SL, and many other models.
The buyer of this service is responsible for shipping both ways. Return shipping and handling costs are not included in the service charge. Labor and materials are guaranteed for 60 days. Our return rate is very low but in the event you have a problem, we'll get you taken care of as quickly as possible.
Most dbx parts and manuals are available from us, prices on request. We service many other vintage limiters like UREI, Teletronix, RCA, Collins, etc. and most other pro audio gear. Thanks for looking, and please email us with any questions.
Our company, Studio Electronics, has served the pro audio industry since 1981. We run one of the best equipped service repair shops in North America, with a vast parts inventory and an extensive library of documentation on all types of audio gear -- from the 1950's to present day. We are an authorized service center for several manufacturers, and offer expert service on nearly all brands of pro audio gear, both vintage and modern. (Other specialties include UREI, AMS, Pultec, Eventide, Marshall Electronic, and Ursa Major.) We've installed over 250 studios -- everything from mic cables, to small project studios, to large scale projects for monster studios, networks, and record labels. We're proud of our reputation in the pro audio community.
If you have vintage and classic dbx 160, 161, 162, or 165 that you might like to sell (in any condition) please drop us a line. We're always looking to buy old gear, for repair or spare parts.
Currently there are no reviews for this product. Share your opinion with others, be the first to write a review.