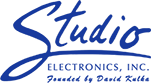 Your cart is currently empty
Gotham 10401-10412 GAC-2 (328 ft / spool) Ultraflexible 2-conductor microphone cable
SKU:
10401-12S
Stock:
Out of Stock
Colors:
Red, Grey, Pink, Blue, Black, Yellow, Mint, Green
Gotham GAC-2 Ultraflexible 2-conductor microphone cable.
Ultraflexible professional audio cable for microphones. 'Double Reussen shield', velvet matte non-light reflecting PVC-jacket material. A unique separation tube between conductors and shields provides increased stability, flexibility and protection of the conductors. Ideal cable for accomodation of XLR-connectors (Amphenol, Deltron or Switchcraft!).
LFOC higher grade copper at best standards for best performance.
LCOF-Copper
Construction:
1 = Jacket: PVC, Ø 5.4 mm
2 = Shield No. 1 Bare copper wires (0.10 mm) 100% coverage
3 = Shield No. 2: Bare copper wires (0.10 mm) 100% coverage
4 = Separation PVC, Ø 3.1 mm, white tube
5 = Insulation PVC, white and brown Ø 1.2 mm, wrapped, twisted pair
6 = Conductor: Stranded bare copper wires 48 x 0.07 mm (0.20 mm²)
Technical specifications:
Conductor resistance: < 92 Ohm/km
Shielding resistance: < 20 Ohm/km
Capacitance: cond/cond: < 125 nF/km
cond/shield < 189 nF/km
Test voltage: cond/cond: 500 Veff
cond/shield: 2000 Veff
Temperature range: flexi-installed: -5° to +50° C
fix-installed: -30° to +70° C
Currently there are no reviews for this product. Share your opinion with others, be the first to write a review.