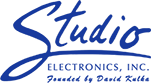 Your cart is currently empty
Gotham 10070 S/PDIF-Pro Word Clock Coax Cable (328 ft / spool)
SKU:
10070S
Stock:
Out of Stock
Colors:
Dark Blue
Length Per Spool:
328 ft.
Flexible digital audio cable for S/PDIF digital datas. Ideal cable to assemble with phono connectors (cinch). Worryfree
transport of your digital data with the right constructed cable. Combination of braid shield and aluminium foil for
best shielding.
Silver coated conductor and shield wires for best possible performance and to prevent from signal loss caused by
the skin effect.
1 Jacket PVC, ø 0.22 in, max., ultrablue
2 Shield No. 1 Braiding with silver coated copper wires (38 AWG)
3 Shield No. 2 Aluminium Polyester foil
4 Insulation Foam skin PE, 7 AWG
5 Conductor Silver coated copper wires, 7x30 AWG (22 AWG)
Conductor resistance < 18.3 Ohm /1000 ft
Attenuation at 1 MHz < 0.3 dB /100 ft
Attenuation at 6 MHz < 0.8 dB /100 ft
Insulation resistance > 3.1 GOhm /1000 ft
Capacitance < 17.1 nF /1000 ft
Charact. impedance at 1-6 MHz 75 Ohms ±2%
Temperature range (flex) - 5° to +50° C
Temperature range (fix) -30° to +70° C
Currently there are no reviews for this product. Share your opinion with others, be the first to write a review.