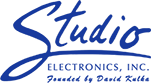 Your cart is currently empty
Gotham 10306 GAC-2/1 CE Double shielded non corrosive installation cable
SKU:
10306S
Stock:
Out of Stock
Colors:
Gray
Length Per Spool:
984 ft.
Professional halogen-free installation cable like GAC-2/1 with PE-insulation for low capacity. Ideal for fixed
installations and rack-wirings.
The non corrosive material chosen, allows this cable to be used for fixed installations in public buildings and in
governmental installations where halogen free products are demanded.
The jacket is made of flame retarded polyolefine material.

1 Jacket Polyolefine, ø 0.14 in max., grey (dark)
2 Shield No. 1 Bare copper wires (38 AWG), 100% coverage
3 Shield No. 2 Bare copper wires (38 AWG), 100% coverage
4 Insulation PE, ø 0.04 in, conductors red and white wrapped
5 Conductor Stranded bare copper wires, 25x38 AWG (24 AWG)
Conductor resistance < 24.4 Ohm /1000 ft
Shielding resistance < 6.1 Ohm /1000 ft
Capacitance cond /cond < 27.4 nF /1000 ft
Capacitance cond /shield < 45.7 nF /1000 ft
Characteristic impedance at 20 kHz 145 Ohm
Test voltage cond /cond 500 V eff.
Test voltage cond /shield 2000 V eff.
Operating voltage low voltage
Temperature range (flex) - 5° to +50° C
Temperature range (fix) -30° to +70° C
Currently there are no reviews for this product. Share your opinion with others, be the first to write a review.