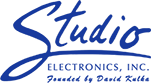 Your cart is currently empty
Gotham 50040 SPK 2 x 4.0mm High flexible Speaker cable
SKU:
50040 SPK 2x4.0mm
Stock:
Out of Stock
Colors:
Black
Length per Spool:
328 ft.
High flexible Speaker cable for power amplifiers up to 4000 watts. 224 strands of 0.15 mm bare cupper wires, fine stranding for best flexibility but still affordable price. Best cost effectiveness yet still very flexible construction. Easy apllication to most connectors. PVC strands do keep the cable construction round and stable.

1 Jacket PVC, ø 0.37 in, black
2 Insulation PVC, ø 0.15 in, black and red
3 Conductor Stranded bare copper wires, 7x (32x35 AWG (6 AWG)
Conductor resistance < 1.42 Ohm /1000 ft
Capacitance cond /cond < 46 nF /1000 ft
Test voltage cond /cond 2000 V eff.
Temperature range (flex) - 5° to +50° C
Temperature range (fix) -30° to +70° C
Currently there are no reviews for this product. Share your opinion with others, be the first to write a review.