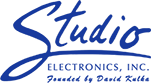 Your cart is currently empty
Gotham 16302 GAC-2pair foil AES Digital AES/EBU Dual Line Cable
SKU:
16302 GAC-2pair foil AES
Stock:
Out of Stock
Length per Spool:
656 ft.
Colors:
Purple
Digital 110 ohm halogenfree installation cable for AES/EBU systems. The non-corrosive jacket material chosen (flame-retarded polyolefine) allows this cable to be used for fixed installations in public buildings and in governmental installations, where halogenfree products are demanded.
Precise impedance stability over the whole cable with quad-twisted strands. Large conductor diameter for accurate attenuation without skin-effect disturbances. Aluminium-foil is melt with jacket for easy removal of shield with one shielding. Drain wires for quick ground connection.
Unique combination of copper wires lap screening to function as drain wires and aluminium-foil for best shielding performance for digital and analog signals.
1 Jacket Polyolefin, ø 0.18 in, purple
2 Shield No. 1 PVC coated aluminium foil
3 Shield No. 2 Tinned copper wires, ø 0.006 in
4 Cord (2) PE, quad twisted with two conductors
5 Insulation Foam skin "PE", ø 0.06 in, white and red
6 Conductor Stranded tinned copper wires, 7x32 AWG (24 AWG)

Conductor resistance < 24.4 Ohm /1000 ft
Insulation resistance < 3.1 GOhm /1000 ft
Attenuation at 1 MHz < 10.7 dB /1000 ft
Attenuation at 6 MHz < 21.3 dB /1000 ft
Test voltage cond /cond 500 V eff.
Test voltage cond /shield 2000 V eff.
Capacitance cond /cond < 15.2 nF /1000 ft
Capacitance cond /shield < 28.9 nF /1000 ft
Characteristic impedance 110 Ohm ±2%
Temperature range (flex) - 5° to +50° C
Temperature range (fix) -30° to +70° C
Currently there are no reviews for this product. Share your opinion with others, be the first to write a review.