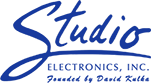 Your cart is currently empty
Gotham 40301 DGS-2/1 Installation cable with small diameter
SKU:
40301 DGS-2/1
Stock:
Out of Stock
Length per Spool:
984 ft.
Colors:
Black
Shielded audio cable optimized for installation purposes and interconnections in racks.
Low capacitance and small diameter. Same element is used in the DGS-multipair cables.
1 Jacket PVC, ø 0.15 in, max.
2 Shield 64 bare copper wires (38 AWG), 100% coverage
3 Insulation PE, ø 0.04 in, conductors red and white wrapped
4 Conductor Stranded bare copper wires, 25x38 AWG (24 AWG)

Conductor resistance < 24.4 Ohm /1000 ft
Shielding resistance < 12.2 Ohm /1000 ft
Capacitance cond /cond < 24.4 nF /1000 ft
Capacitance cond /shield < 36.9 nF /1000 ft
Characteristic impedance at 20 kHz 145 Ohm
Test voltage cond /cond 500 V eff.
Test voltage cond /shield 2000 V eff.
Operating voltage low voltage
Temperature range (flex) - 5° to +50° C
Temperature range (fix) -30° to +70° C
Currently there are no reviews for this product. Share your opinion with others, be the first to write a review.