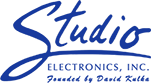 Your cart is currently empty
New 240v Power Supply for Marshall Time Modulator or Tape Eliminator w/xlr's. MG
SKU:
240v.power.time.mod
Stock:
Out of Stock
Please note: this is the 220-240 volt version version of this item, for use in Europe, Asia and other countries with 220-240 volt power. We also have a 120 volt version, for use in The Americas and Japan. If you need the 120 volt model of this power adapter, please check our ebay store for the this version.

Here's a new power supply and XLR adapter kit for Marshall 5002 / 5402 Time Modulators and AR-300 Tape Eliminators. This is an exact replacement adapter that we build for Marshall units. The power supply provides bipolar DC to the unit and the XLR adaptor cables give you a nice clean interconnect. To avoid confusion, the upper side of the 10 pin connector is clearly marked.

The mains power plug is fitted with a standard male IEC computer type connector. You will need to supply a standard computer type power cable with the proper mains plug, to fit the type of power outlet that is used in your country.

The XLR's are wired pin 2 hot. Please note that balanced inputs and outputs were an option on Marshall gear. Most Time Modulators are unbalanced and most Tape Eliminators are balanced. This adapter will work with all models, with or without the balancing option.
In 2007 we were chosen by Stephen St. Croix's estate to carry the torch for Marshall Electronic effects gear and are very proud to be allied with this great company. We provide a complete range of sales and services for Time Modulators and Tape Eliminators and stock all the parts (including delay modules) for these great units. For more info, please check the Marshall page on out site at http://studioelectronics.biz/Services-Marshall-13.html.
Currently there are no reviews for this product. Share your opinion with others, be the first to write a review.